• Mounts onto any magnetic surface (such as refrigerator, whiteboard, cabinet)
• Designed to fit most popular 7.9"~13" tablets and iPad®s.
• Rotates 360º
• Universal spring bracket fits to most 7.9" ~ 13" tablet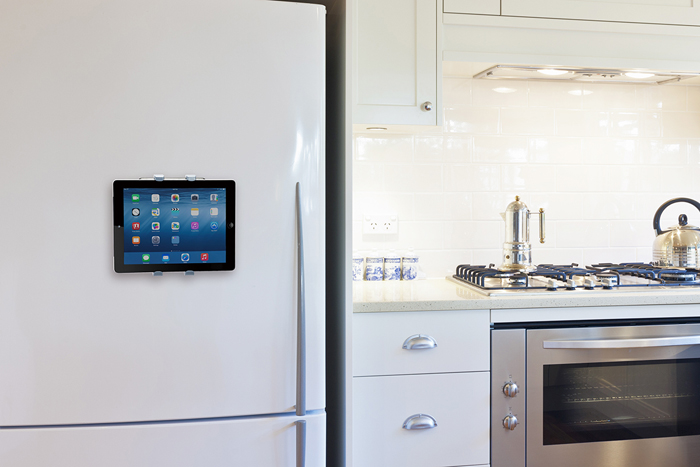 Suitable for both iPad and most popular brands of 7"~ 10" Tablets. Incorporating strong magnets. Attaches to any magnetic surface such as filing cabinets, whiteboards, metal doors/ frames, refrigerator door etc. Ideal for displaying in public places such as reception areas, school halls / classrooms, retail showrooms, exhibition stands and conference facilities. Adjustable TILT viewing angle and 360 degree rotation.